TempKoat™ N Negative Temporary Photoresist
TempKoat™ N is a chemically amplified, negative-tone resist series for advanced packaging and MEMS applications.
TempKoat™ N 15 is the first dilution available in the TempKoat™ N series and is optimized for thick resist applications from 7 to 20 μm.
---
Material Attributes:

Negative tone, chemically amplified resist
7 to 20 µm film thickness in a single coat
i-Line/broadband sensitivity, 2:1 achievable aspect ratio
No rehydration or latency delay
Aqueous alkaline development (standard 0.26N TMAH)
Excellent resistance to copper plating chemistries
Residue-free removal

Material Uses:

Electroplating
RDL
Microbumping
* Note: Product not commercially available within the United States; however, small scale quantities may be purchased in the United States for R&D purposes.
Lithography Process for TempKoat™ N 15
Substrate
150 mm Cu wafer
Spin Speed
2000 rpm/30 seconds
Film Thickness
15 µm
Soft Bake
115°C, 3.5 minutes (hot plate)
Exposure
85 mJ/cm2

ABM Broadband aligner with 360 nm long pass filter

Intensity measured at 365 nm

PEB
95°C, 2 minutes (hot plate)
Development
Spray develop with 0.26N TMAH Developer
2 x 60 seconds puddle

Cu Plating Process for TempKoat™ N 15
Surface Prep.
O2 Plasma

80SCCM, 350W, 3 minutes

Technic Elevate® Cu 6300 Cleaner (or equivalent)

room temperature, 1.5 minutes, shaker table

Plating
Technic Elevate® Cu 6388

I = 8.05A, 4.17 minutes, 80˚F

Resist Removal
DMSO-based remover (DuPont INTERVIA™ 2011 Remover)

Immersion and agitation for 15 minutes at ambient temperature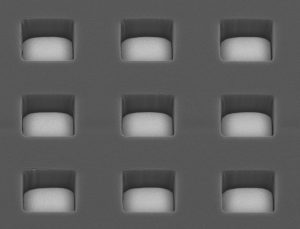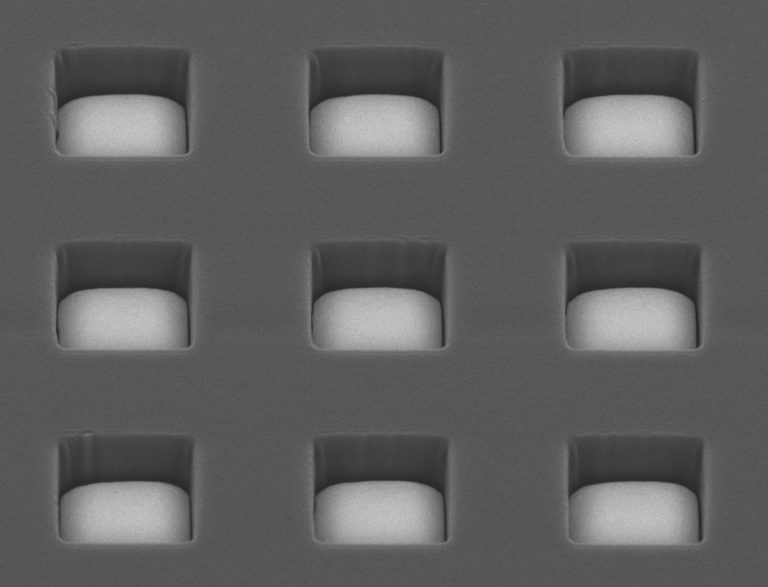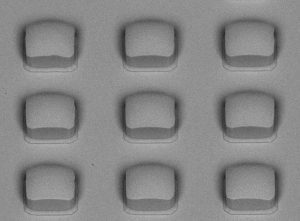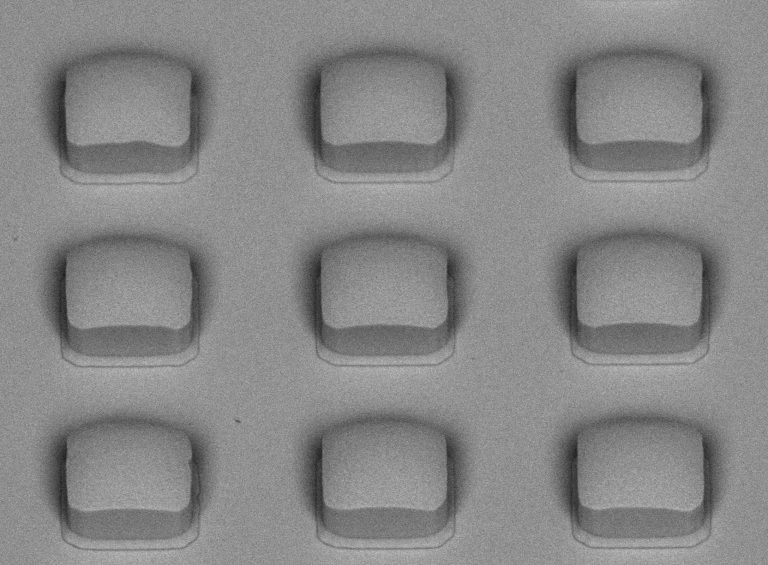 15 µm Cu plated vias in 15 µm thick resist before and after resist removal